About PROTEO
PROTEO, The Quebec Network for Research on Protein Function, Engineering, and Applications is a network of 48 research teams from 12 institutions working on all aspects of proteins, from their chemistry to their physiological roles:
PROTEO also aims to harness the knowledge derived from these studies. Research areas covered by PROTEO represent a growing strategic industrial sector with undeniable economic benefits for Québec's pharmaceutical and biopharmaceutical industries.
It is important to highlight the timeliness of PROTEO. Last decade, mapping the complete genome of the human and other major living organisms was a major scientific breakthrough. However, gaining a true understanding of the molecular function and dysfunction of organisms at the molecular level requires examination of the proteins that result from genetic translation. Gaining in-depth understanding of proteins is the fundamental link that will lead to the development of industrial, environmentally-friendly biocatalysts, biodegradable materials, bioreactors for detoxification, etc.
Fundamental research on proteins will form the cornerstone of the most significant scientific developments over the next decades. Considering the complexity of proteins, cracking the major problems revolving about these biomolecules necessarily involves concerted efforts of a diversity of experts and access to high-level research infrastructures.
The structure of proteins is far more complex than nucleic acids, and many proteins require major post-translational modifications to attain their active form. Because protein function is related to three-dimensional structure, understanding the structure/function relationship is crucial.
It is thus particularly important to support multidisciplinary networks such as PROTEO, whose scientific mission is to investigate the properties and applications of proteins. Similar networks are in operation throughout the world. It is crucial for our society to create and sustain this cutting-edge scientific environment in Quebec, where the majority of Canadian pharmaceutical and biopharmaceutical research companies are located.
It is in this context that, in 2015, the Fonds de recherche du Québec – Nature et technologies (FRQNT) recognized the relevance, timeliness and scientific quality of PROTEO's members by granting PROTEO a $2.5 million grant over 6 years as part of their Strategic Research Network Program.
Our direction team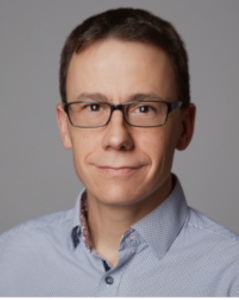 Director of PROTEO
Steve Bourgault, Ph.D.
Département de Chimie, Université du Québec à Montréal
C.P. 8888, Succursale Centre-Ville
Montréal, H3C 3P8, Canada
Téléphone: 1-514-987-3000 (5161)
Co director of PROTEO
Sabine Elowe, Ph.D.
Department of Pediatrics, Faculty of Medicine, Université Laval
Axe of Reproduction, mother and youth health,
CHU de Quebec research Centre.

Sabine.Elowe@crchudequebec.ulaval.ca
Téléphone: 1-418-525-4444 (46252)
Coordinator
Marie-Hélène Pedneau, M.Sc.
Pavillon Alexandre-Vachon, room 3403
1045 Avenue de la Médecine
Université Laval
Québec (Québec) G1V 0A6
Téléphone: 418-998-2176